In 2010, ECPM set itself the objective of bringing together Cameroonian abolitionist actors and supporting the network of lawyers against the death penalty. Events were organised to promote the exchange of good practices with the Central African coalition, lawyers and NGOs.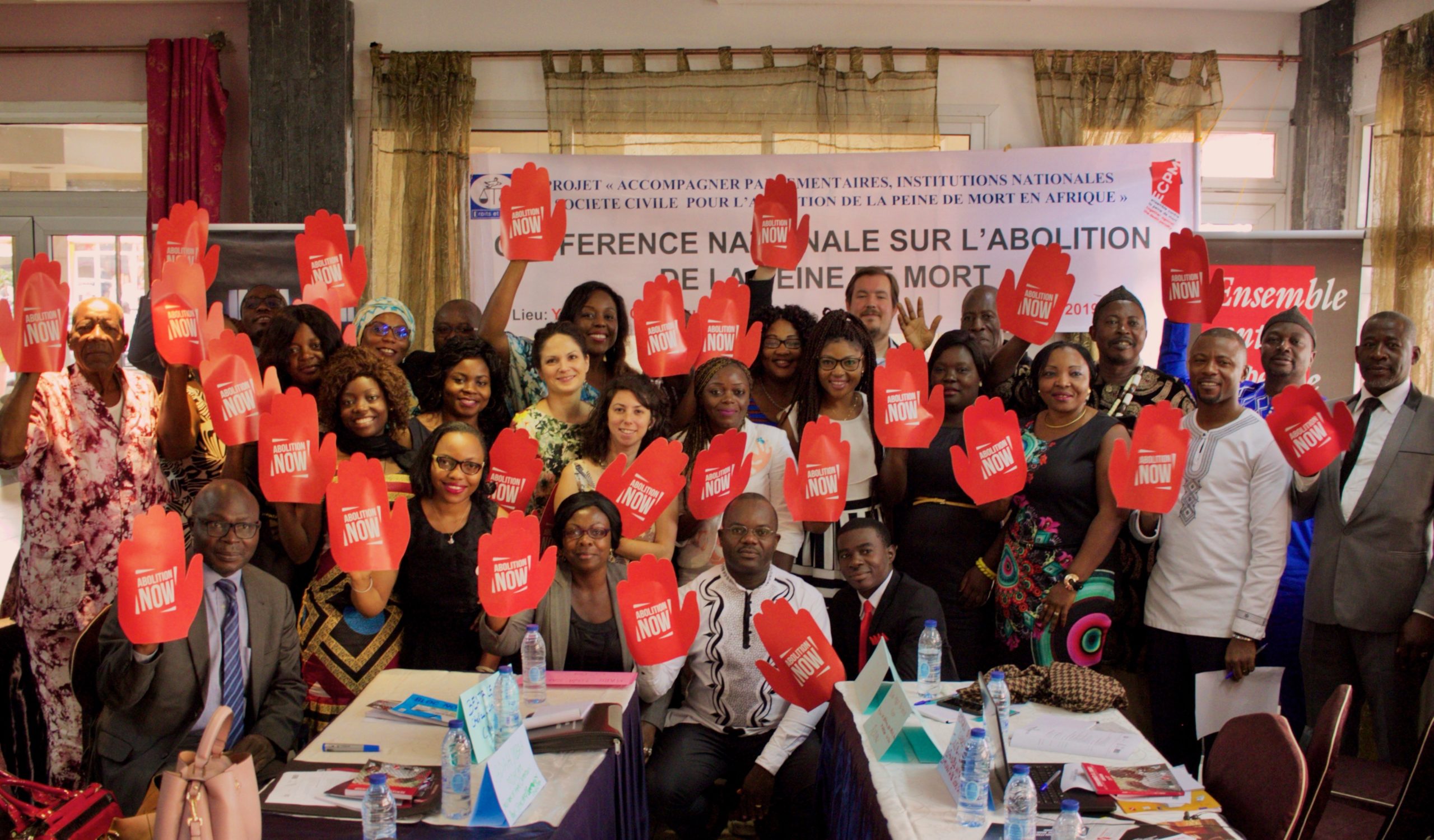 ---
The situation of death row prisoners
Given the dilapidated prisons where overcrowding is endemic, deplorable sanitary conditions and minimal food rations, conditions of detention of death row prisoners in Cameroon are similar to those of other prisoners. Prisoners are held in dilapidated prisons, where overcrowding is endemic, and suffer from poor sanitary conditions and minimal food rations. However, death sentences carry a stigma that affects the way such prisoners are treated by the prison administration, as well as their relationships with other prisoners. They are frequently blamed for mutinies, escapes and protests, and are unjustly placed in solitary confinement, where they suffer a range of deprivations. Moreover, although those on death row should have the same access to health care as other prisoners, fears lead prison staff to deny death row prisoners access to external care.
The vast majority of death row prisoners interviewed during a fact-finding mission conducted by ECPM, Droits et Paix and the Réseau des avocats camerounais contre la peine de mort (RACOPEM) in 2019, reported acts of ill-treatment during the preliminary investigation phase. According to Cameroon's Commission on Human Rights (CHR – formerly known as NCHRF), the use of torture in places of detention in the country is widespread. 78% of the death row prisoners interviewed said they had been threatened or tortured. Given the denial of access to visitors and the lack of means to obtain legal advice, most of those sentenced to death were forced to admit their involvement in the crimes, in order to save their lives.
"I didn't have the time needed to prepare my client's defense. I was appointed appointed by the President of the military court as a court-appointed lawyer. He made me plead the case immediately. […] I requested an adjournment to meet my client, but this was refused on the pretext that the hierarchy were demanding results and the case had to be tried quickly. I didn't have time to examine the investigation report carefully or to talk to my client."

Lawyer interviewed in Maroua, Extreme North region, pfor the fact-finding mission "Sentenced to oblivion" (2019)