The team
ECPM's team consists of 21 employees, 2 participants in the civic service programme, and 5 interns in the years in which the World Congresses are held (every three years). Outside these periods, the association has 16 employees and interns and is structured around four divisions: management and finance, international programmes, teaching and awareness-raising, and communication.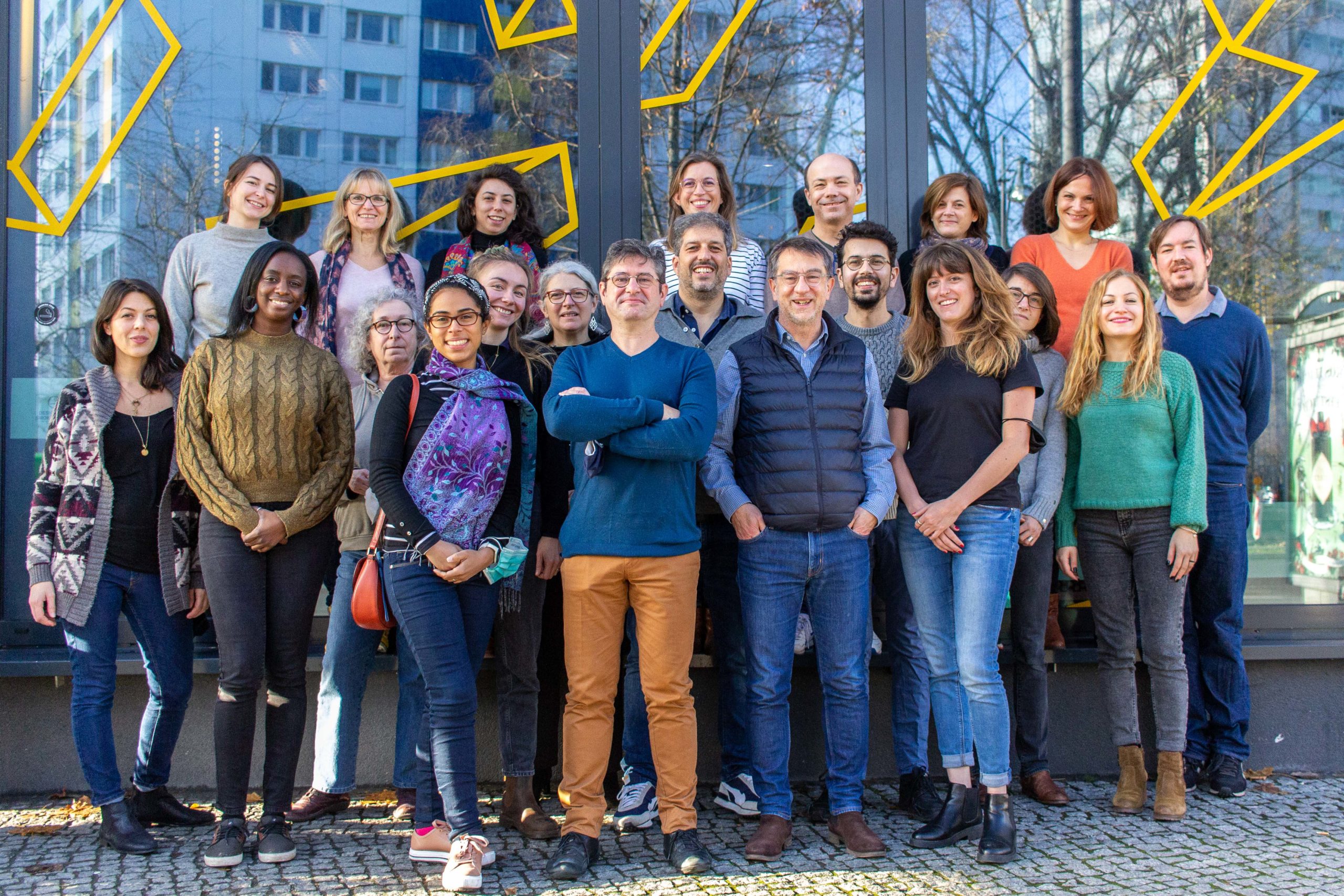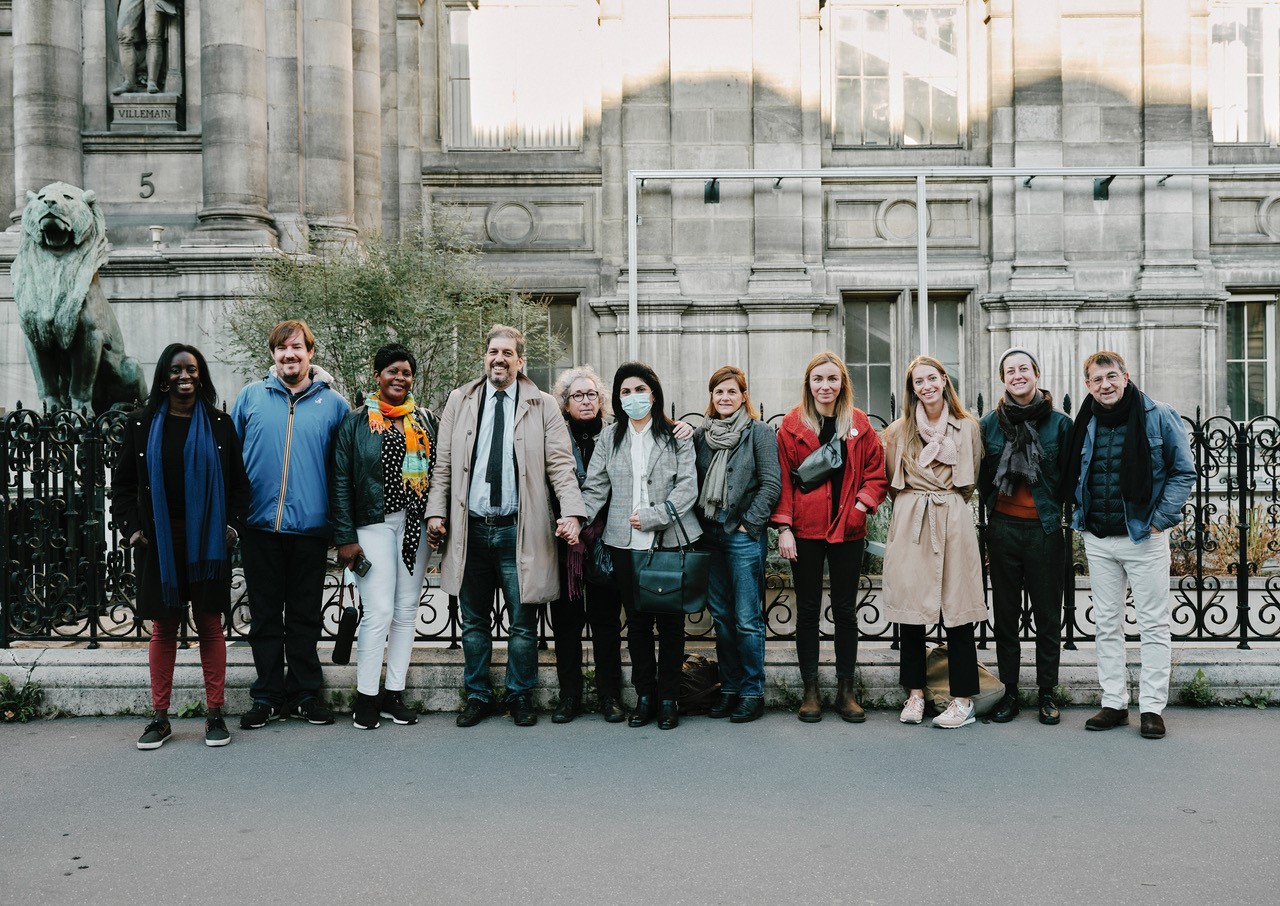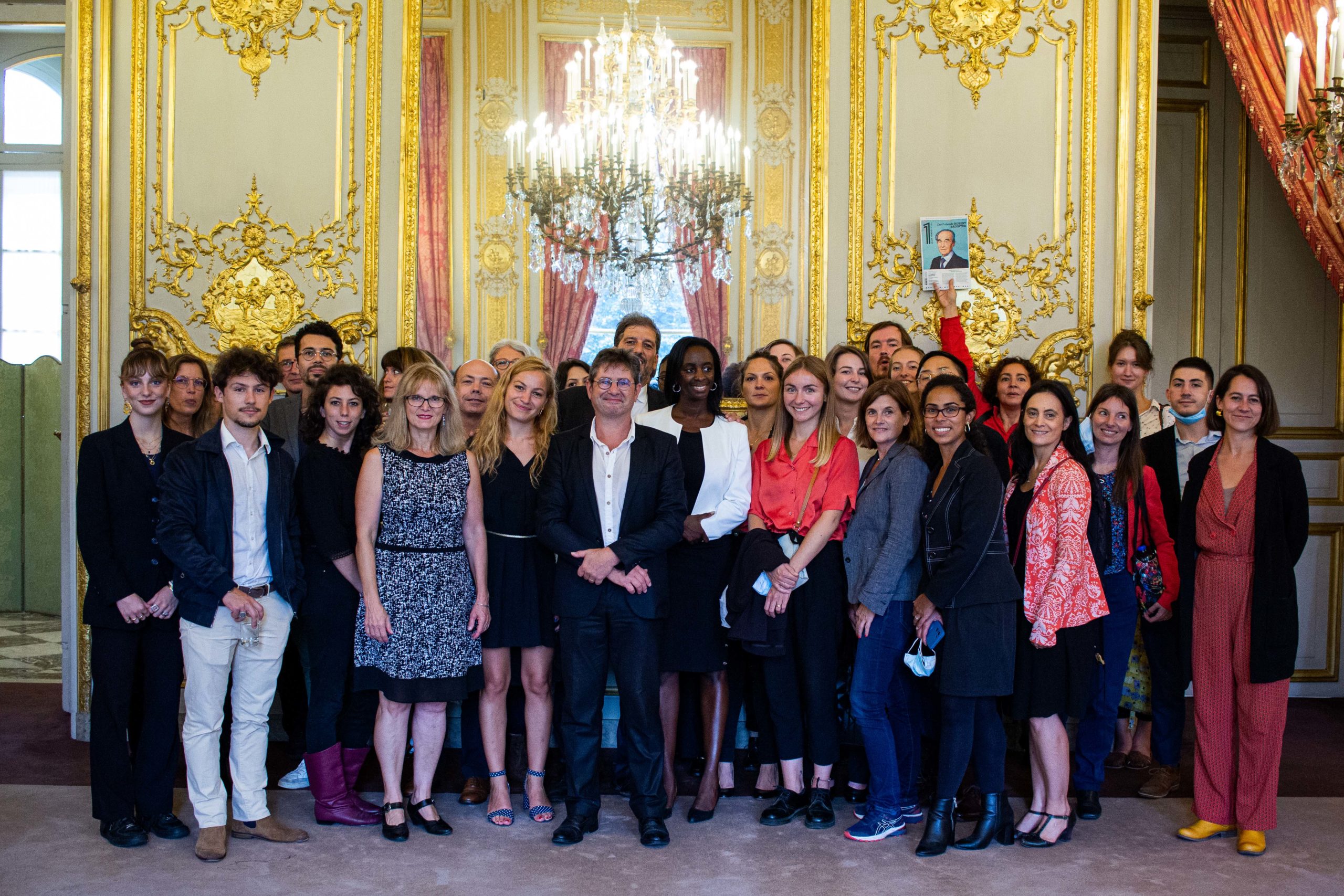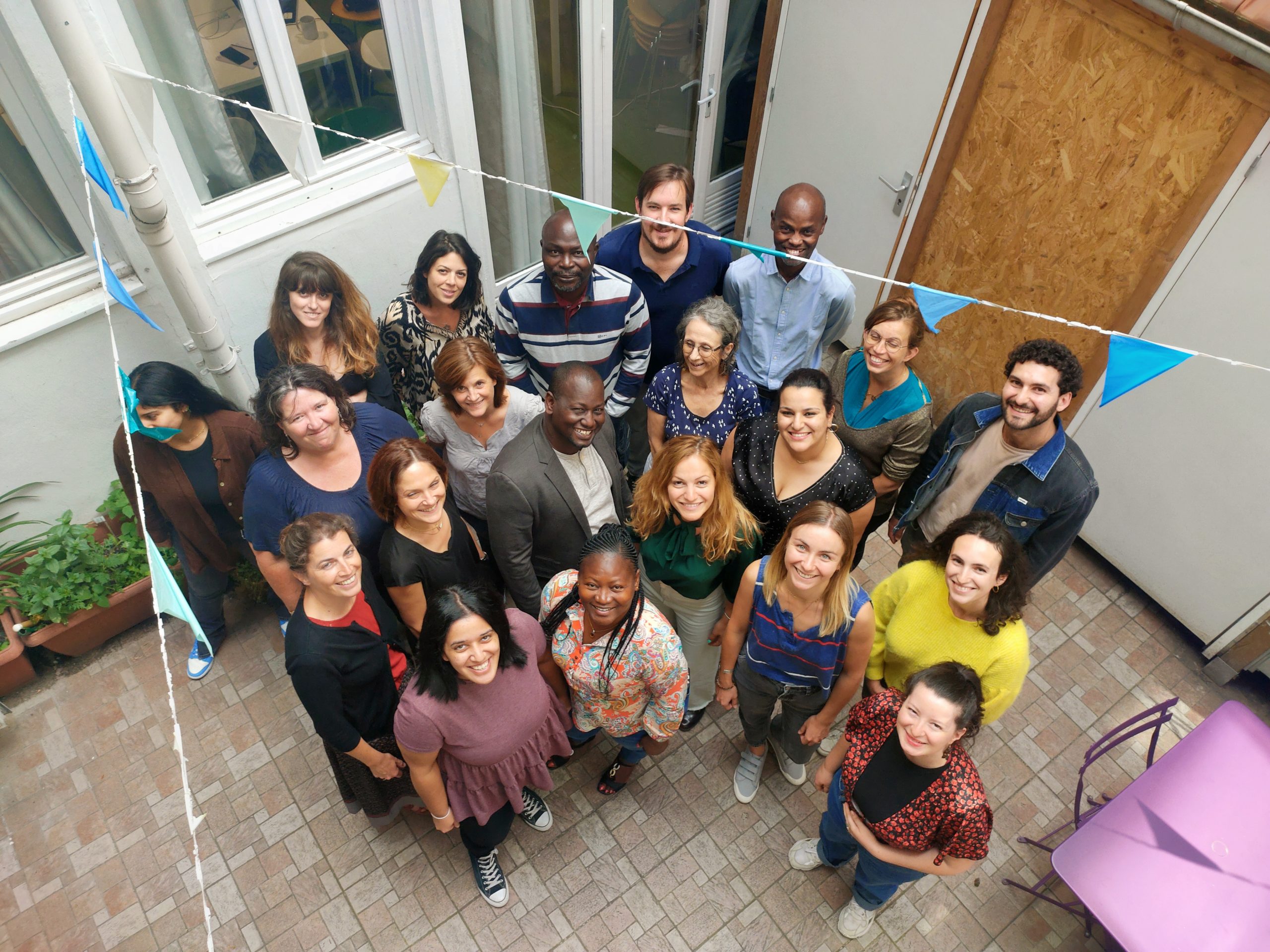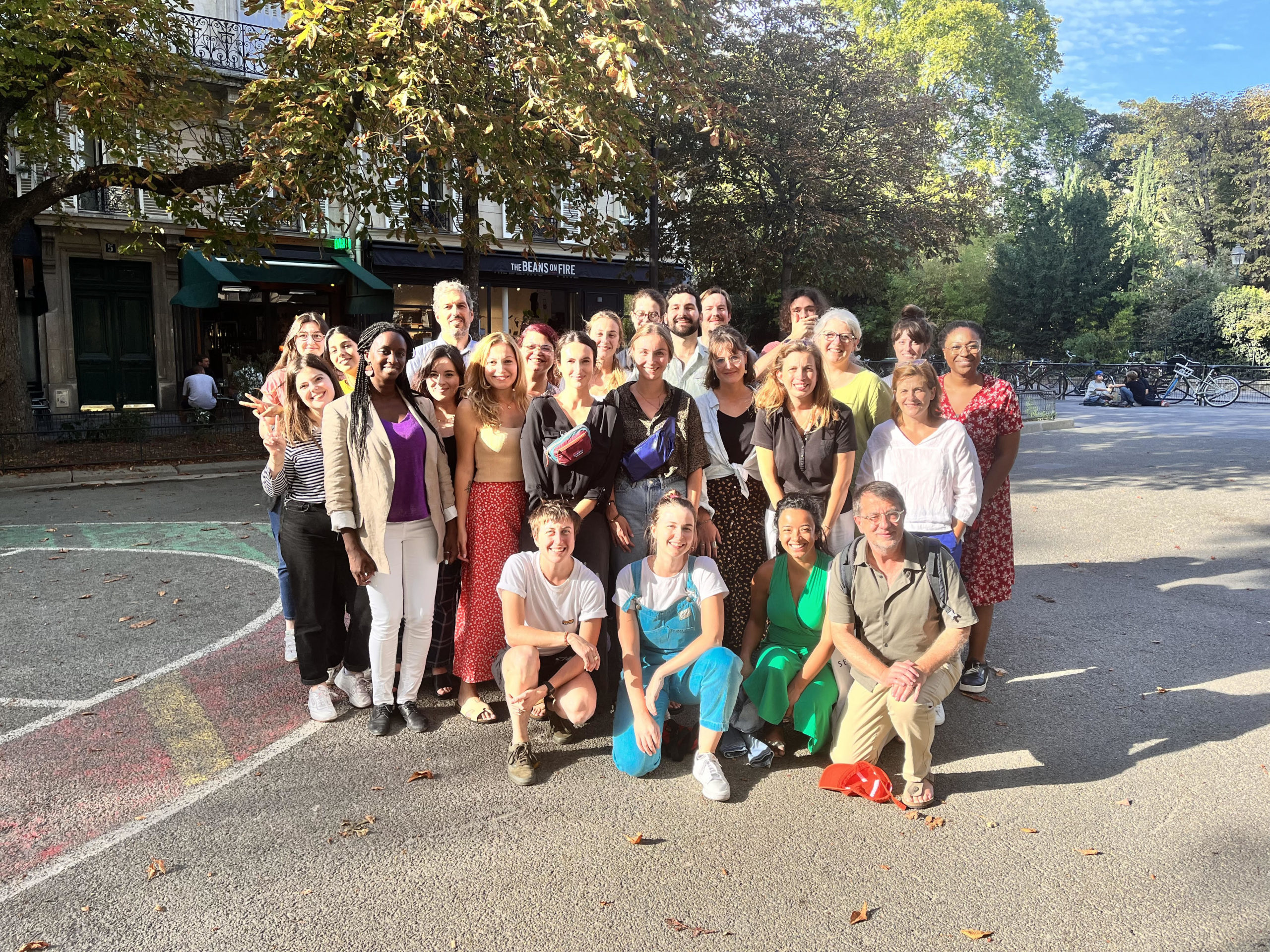 ---
Management and administration
Raphaël Chenuil-Hazan, Executive Director
Advocacy and Human Rights Public Policy Specialist, Raphael is working on the different UN Bodies and the different Death Penalty thematics (minorities, foreign fighters, terrorism, discriminations, political Instrumentalization). Raphaël had worked in the past for different International Solidarity organisations as well as Red Cross, Caritas France or the French Ministry of Foreign Affairs, in Africa (Chad, Niger, Cameroon) and Asia (Indonesia, Sri Lanka India). He represents ECPM within ECOSOC at the UN and develops an ongoing dialogue with diplomats of abolitionist and retentionist states as parliamentarians from many countries around the world to advance abolitionist strategies.
Ariane Grésillon, Deputy Executive Director
Ariane Grésillon is responsible for developing partnerships, recruitment and management of human resources, and overseeing monitoring and evaluation of the association's programmes in France and abroad.
Nadège Poulain, Administrative and Financial Director
Nadège Poulain has been the association's Administrative and Financial Director since 2012. She is responsible for the sound financial and administrative management of the association and its programmes, in compliance with the strictest rules laid down by funders. As a member of the management committee, she actively participates in the strategic development of the association through its various governing bodies.
Julie Rouvière, Administrative and Financial Officer
After a degree in Humanitarian Law, Julie Rouvière gained valuable experience in the field through several missions in West Africa and the Caribbean. Since 2018, she has been working for ECPM as Administrative and Financial Officer, supporting our partners in our action countries.
Anna Levy, Political and Financial Mobilisation Officer
Anna Levy holds an LL.M in Human Rights from Oxford Brookes University, England, after acquiring a solid background in law at the University of Paris I Panthéon Sorbonne. She is also a volunteer with the French Coalition Against the Death Penalty (FCADP), pursuing the struggle for abolition and denouncing the deplorable conditions of detention in the United States.
Tessie Fernoc,
Passionate about international issues, Tessie Fernoc completed a Master's degree in International Law and a second Master's degree in Human Rights and Humanitarian Law at Panthéon-Assas University after obtaining an undergraduate degree there. In parallel, she undertook an internship at the Bureau de l'accès à la nationalité française at the sub-prefecture of Torcy, as well as a period working at the Office français de protection des réfugiés et apatrides (OFPRA).
She also worked as a volunteer lawyer for the association Essor, in support of foreign nationals and asylum seekers, as well as with the Assas International Law Clinic.
---
International Programmes
Nicolas Perron, Programme Director
Marie-Lina Pérez, Head of Africa-Asia Desk
Julia Bourbon Fernandez, Head of Middle East and North Africa (MENA) Desk
Julia Bourbon-Fernandez trained as a lawyer before working for the Office of the UN High Commissioner for Human Rights (OHCHR) in Chad and the International Federation for Human Rights (FIDH). She joined ECPM in 2017 and is currently Head of the MENA Desk. She works with local actors on strategies, advocacy at the national, regional and international level, capacity building and awareness raising. She coordinated several ECPM publications.
Mathilde Millier, International Projects Officer
Mathilde Millier holds a master's degree in Human Rights from the University of Nanterre. She works as a project officer for ECPM on international programmes, particularly in the MENA, Sub-Saharan Africa and Southeast Asia regions. She contributed to the organisation of the last two World Congresses Against the Death Penalty (Oslo in 2016 and Brussels in 2019) and worked with the Collectif des familles de disparu(e)s en Algérie.
Anna Dubarle, International Programmes Assistant
After obtaining a Master's degree in International Relations and Peace Studies, Anna Dubarle completed an internship in the ECPM communications department in 2018, during the organisation of the Regional Congress in Abidjan. She went on to work in the French office of The ONE Campaign as a project assistant where she contributed to the coordination of advocacy activities and campaigns for the replenishment of the Global Fund to Fight AIDS, Tuberculosis and Malaria.
---
Teaching and awareness-raising
Laure Boukabza, Head of Teaching Programme
Specialised in mediation and education, Laure Boukabza has been putting her skills and activism to work in the field of human rights education and awareness-raising for over twelve years. Conscious of the added value of innovative and entertaining solutions, she pays great attention to the methods used to change mentalities. Today, she is responsible for ECPM's teaching programme, coordinating the association's educational activities in France and the activities of the Teaching Abolition International Network.
Solène Paloma, Teaching Project Officer
As Teaching and Awareness-Raising Project Officer, Solène Paloma organises educational activities in France, aimed at raising awareness on the abolition of the death penalty among young people – and the not-so-young. She also coordinates the association's activist activities.
Léa François, Civic Service Programme, Teaching department
Having obtained a Master's degree in Droit des libertés from the University of Caen Normandy, Léa François is a civic service volunteer in the Teaching department. In addition to her commitment to the universal abolition of the death penalty, she has volunteered with various associations and is currently working with Yoga and Sport with Refugees (France), an association that promotes physical activity to improve the physical and mental health of people in exile.
Clara Concile, Civic Service Programme, Teaching department
Currently a student at Sciences Po Toulouse, Clara Concile joined ECPM's Teaching department for a six-month civic service placement. In addition to her commitment to the universal abolition of the death penalty, she is involved in various environmental and feminist associations.
---
Communication
Bertin Leblanc, Director of Communications
Bertin Leblanc was a journalist for more than 25 years at Télé-Québec, Radio-Canada, France 24 and TV5 Monde from Montreal to Brussels via Paris and Washington, before joining the Quebec diplomatic service as Cultural Affairs Advisor at the Quebec General Delegation in Paris. He then headed Amnesty International's communications department for four years, before becoming spokesperson for the Secretary General of La Francophonie, and then editor-in-chief at Reporters Without Borders (RSF). He now devotes his time to communication and writing.
Adèle Martignon, Web Editorial Content Manager
After studying journalism and communication between Marseille and Montreal, Adèle Martignon made a natural professional transition to the field of popular education and human rights, mainly to write, illustrate and make the voice of minorities heard.
Émilie Fournier, Communication Officer
Emilie Fournier completed her Master's degree in Intercultural Communication and Translation at ISIT (Paris), where she was president of the Solidar'ISIT association, while working as a trainee at ECPM, before becoming a contractual employee. She is very comfortable in multicultural environments and joined ECPM in June 2021 to combine her interests in international action and the defence of human rights.
Almaz Marreau, Community Manager
Having worked as a volunteer for various associations from 2008 to 2013, Almaz Marreau joined ECPM during preparations for the 8th World Congress to develop the association's presence on social networks and promote the event, which for the first time will take a hybrid form between its physical location in Berlin and its online presence.
Isadora Feitoza de Carvalho, Application Development Officer
Isadora Carvalho is a Brazilian social scientist specialised in the shrinking space of civil society and political transformation. She is particularly interested in innovation and new technologies and is supporting ECPM to develop the application for the 8th World Congress Against the Death Penalty.
---
World Congress
Ramla Liatouji, Coordinator
Ramla Liatouji was responsible for logistics at the 6th World Congress in Oslo and coordinator of the 7th World Congress in Brussels. She continues her work with ECPM as coordinator of the 8th World Congress in Berlin this year.
Ariane Jacoberger, Academic Programme Manager
Ariane Jacoberger is a human rights lawyer. After studying in the UK, France and the US, she was called to the New York Bar in 2018. Ariane worked with UN Women in New York and Nairobi on women's rights issues.
Prior to joining ECPM, Ariane was a programme officer at the Cornell Center on the Death Penalty Worldwide where she worked with numerous international organisations, NGOs and human rights defenders, conducting training, drafting reports for the defence of death row prisoners and participating in advocacy campaigns.
Sarah Hajjar, Project Managert
Sarah Hajjar first worked with ECPM in 2016 to organise the 6th World Congress. She then joined Amnesty International France where she worked on numerous campaigns as events and cultural actions officer. Born in Lebanon, Sarah Hajjar studied Arts, Intercultural Relations and Communication. She has a special attachment to Lebanon and to the defence of culture as a vector to raise awareness, particularly film. In 2019, Sarah founded the Festival du Film Libanais de France, an independent film festival dedicated to the promotion of Lebanese films in Paris. Sarah continues to combine culture and human rights advocacy in her work.
Philippe Dorche, Production and Logistics
Camille Aubinais, Academic Programme Development Assistant
Nathan Huet, Logistics Assistant
Colline Boutrois, Academic programme assistant
---
Board of Directors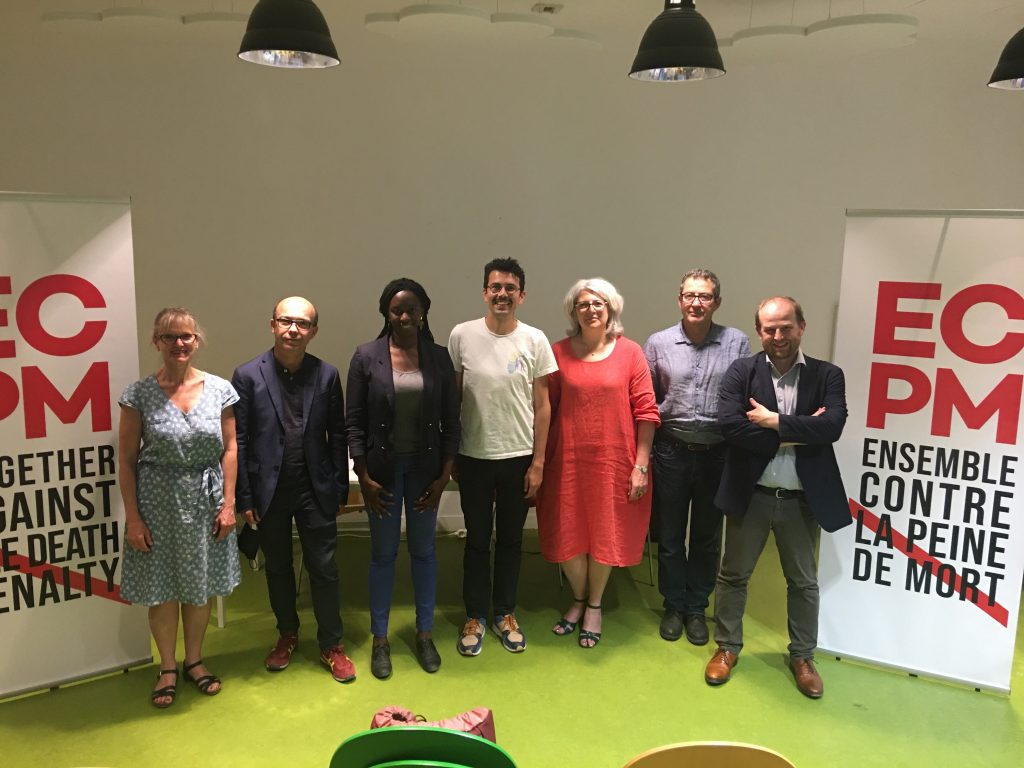 ---
Aminata Niakate, President
Aminata has been a lawyer at the Paris Bar since 2010 and is committed to equality and human rights issues. She chairs the Parity-Equality Commission of the National Union of Liberal Professions. She is highly involved in her profession, chairing the Equality Commission of the National Bar Council between 2018 and 2020. Since November 2020, she has been President of ECPM, where she has been active since 2009.
Véronique Mary, Treasurer
From the moment she became politically aware, Véronique Mary was deeply convinced of the need to abolish the death penalty. It was after signing the ECPM petition in Télérama in 2000 that she decided to become more active and joined the association. She is a member of the Board of Directors, and was Treasurer from 2003 to 2019, a position she has held again since 2021. As a pharmacist, she conducted research for 30 years in neuropharmacology, and now focuses on pharmacovigilance.
Emmanuel Maistre, Director
A journalist by profession, at the age of 16 Emmanuel Maistre joined a group within the association Action des chrétiens pour l'abolition de la torture et de la peine de mort (ACAT). Later, combining his activism with his profession, he joined ECPM as editorial manager and then coordinator of the World Congress against the Death Penalty in Paris in 2007. For several years, he was also Secretary General of the association. He has two children and is currently editorial manager at Secours Catholique.
Marie Doucet-Lechantre, Director
Marie Doucet-Lechantre has been a human rights activist since her teenage years, and is a specialised teacher and trainer in the French national education system. She joined the fight for universal abolition of the death penalty with ECPM ten years ago, and became a member of its Board of Directors in 2020. She has four children and is a member of the Board of the Centre Contre les Manipulations Mentales.
Laurent Duarte, Director
Laurent Duarte is an activist and the Executive Secretary of the Turn the Page movement, which brings together more than 250 organisations in Africa and Europe to promote democracy and human rights. Formerly coordinator of the International Human Rights Film Festival, he has been a director of ECPM since 2020.
Emmanuel Oudar, Director
Emmanuel Oudar is director of an events and communications SME in the Paris region. He is one of the long-serving pillars of the association, demonstrating an unwavering commitment for over 21 years. He has been contributing his expertise to the organisation since the beginning of the ECPM adventure and has been a member of the Board since 2004.
Richard Sédillot, Director
Richard Sédillot graduated from the Institute of Comparative Law at the University of Paris II and frequently consults and litigates abroad. He has been involved in major political, criminal and family law cases. He has represented clients and provided legal assistance in numerous foreign courts, as well as the United Nations Dispute Tribunal, the European Court of Human Rights, the UN Human Rights Committee, the African Commission on Human Rights and various disciplinary bodies.
Me Edmond Fréty, Director
Edmond Fréty is a lawyer practising in Paris, with a focus on criminal law, intellectual property law and new technologies, information technology and communication law. He provides legal advice and representation to his clients.