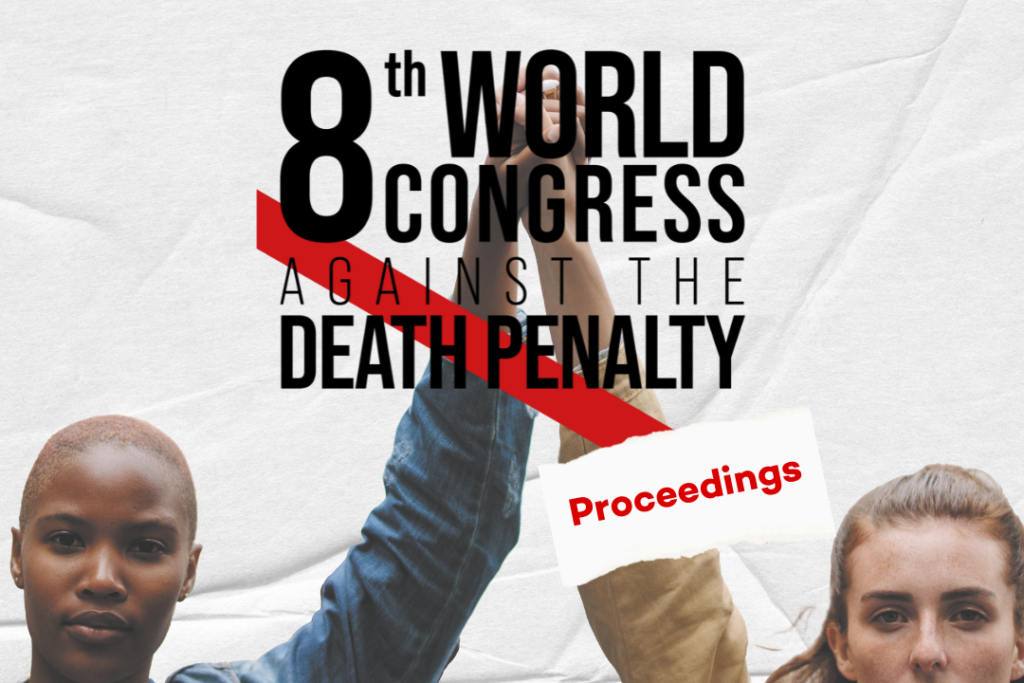 In total, more than 1,200 people participated in debates and events organized by ECPM and its partners over 3 days. To memorialise everyone's commitment, ECPM is today publishing the proceedings of the 8th World Congress against the death penalty, a comprehensive compilation of the rich discussions shared with all the congress attendees.
This extensive 200-page report encapsulates session summaries, interviews, panelists' profiles, and poignant stories of those directly or indirectly affected by the harsh realities of this cruel and inhumane punishment. It stands as a testament to the global landscape of the death penalty in the autumn of 2022. Moreover, this document serves as a launching pad for continued discussions in anticipation of the forthcoming World Congress. Excitingly, it brings a fresh perspective to the forefront, paving the way for new dialogues and collaborations in the fight against the death penalty worldwide.
ECPM keeps innovating with a digital version of the proceedings

In this congress, ECPM is embracing innovation once again. Following the development of a unique app to enhance event flow and the video capture of key sessions, the proceedings are now presented in a digital format. It's a bilingual (French/English) version, streamlined and user-friendly, complete with photos, videos, and session replays—a shareable resource for your network!
Watch the sessions replay now
If you want to catch up on or revisit any sessions, keep in mind that many of them were recorded and broadcasted on YouTube. You can find a comprehensive playlist for the 8th World Congress on our page, allowing you to relive these powerful moments of activism!
Download the proceedings of past congresses
To compare the progress of abolition over the years, PDF versions of previous world congresses are also available for download. Find them below starting from the Paris Congress in 2007!