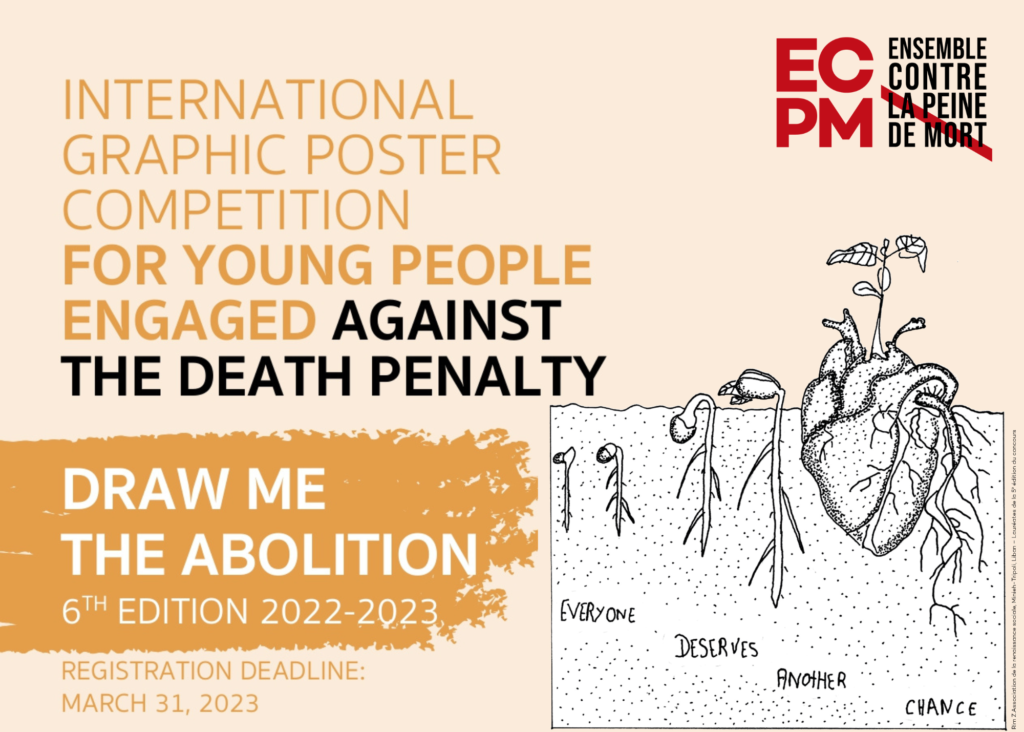 This international poster competition aims to engage young people around the world on the issue of universal abolition of the death penalty. The objective is to create an impactful poster, highlighting the abolitionist argument.
From more than 500 posters received (from Germany, Cameroon, France, Democratic Republic of Congo, Tunisia, Morocco, Austria, Senegal, Indonesia and Uganda), 50 posters were selected.
These 50 posters will form an exhibition – destined to travel the world and take place at major international abolitionist events, starting with the Congresses against the death penalty organized by ECPM – carrying the hope of universal abolition of the world's youth and challenging international public opinion on the need to refuse bloody justice. An exhibition catalogue will also be distributed in a bilingual version (French/English).
It's now up to you to vote for your 3 favorite posters via this online platform. The most voted ones will be awarded the Public Prize!
Your vote can make a difference – so please support your favorite works! Voting is open until Sunday, May 21, midnight.
The results will be announced at an awards ceremony and published on the ECPM website.