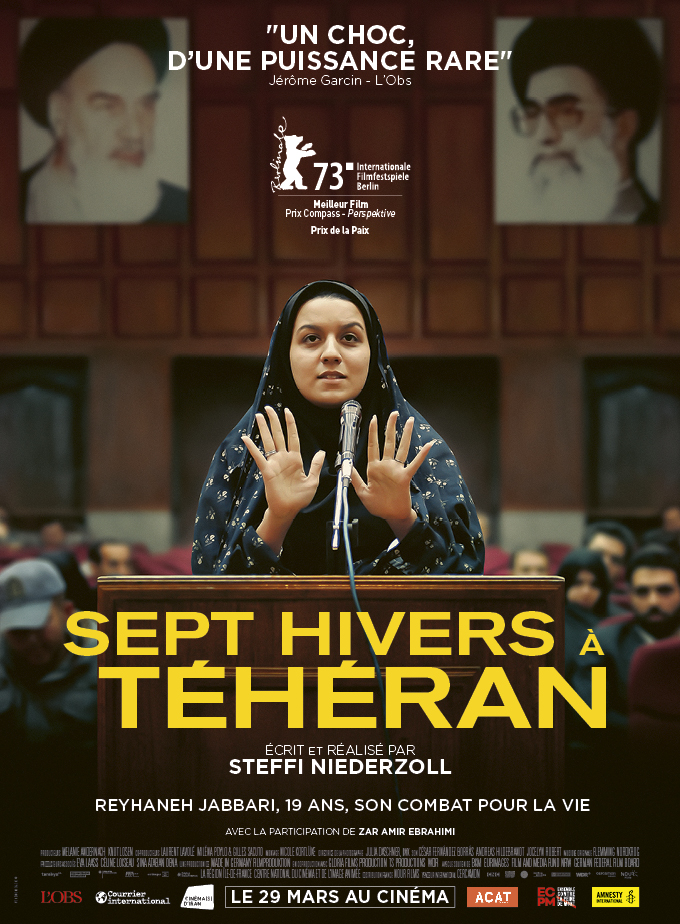 ECPM partner of the documentary 7 Winters in Tehran presented at the festival Pluriel·les in Compiègne.
In 2007 in Tehran, Reyhaneh Jabarri, 19 years old, stabbed the man about to rape her. She was subsequently accused of murder and sentenced to death. Using clandestine filmed footage and the young woman's own writings, voiced by the Iranian actress Zar Amir Ebrabiri, Seven Winters in Tehran shows the family's struggle to save Reyhaneh, who has become a symbol of the fight for women's rights in Iran.
ECPM is a partner of the film, awarded at the Berlinale 2023 with the Best Film Award of the Berlin selection "Perspektive Deutsches Kino". Numerous screenings will take place throughout France over the next few weeks with the support of ECPM's death penalty specialists to lead discussions on the instrumentalization of the death penalty in Iran and also the repression of women's rights in the country.
Shole Pakravan: "Pain in one part of the world spreads to all of it."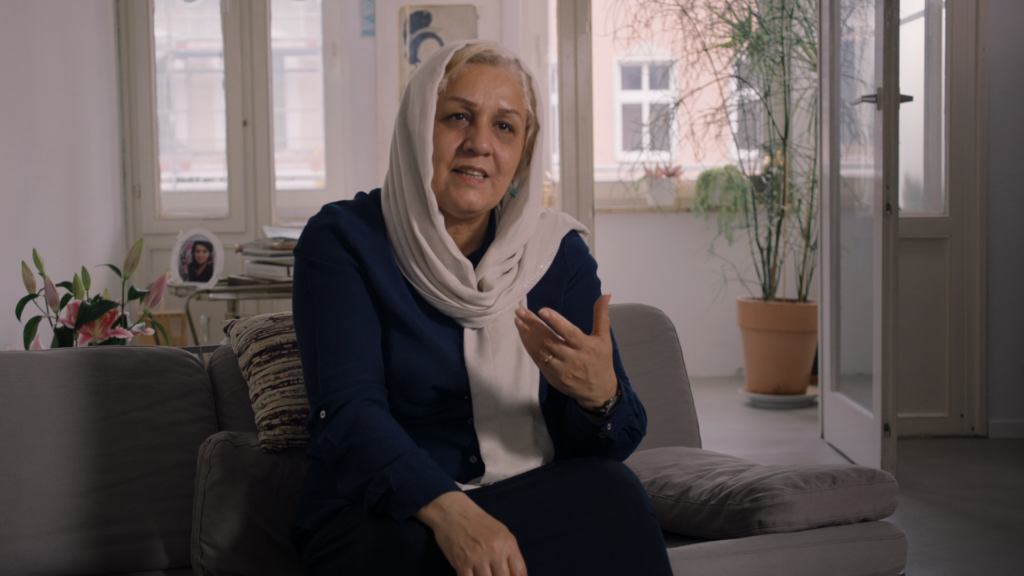 Why is it important for you to share your story?
It has two sides. One size is that my daugther, in her testament, asked me to let her go and allow her to travel with the wind all over the world. I did that.
She asked me to donate her organs to heal people, but it was not possible. She also asked me to forgive all the people involved in her death. I couldn't do that.
I think the book I wrote, and the movie 7 winters in Tehran are two wings I gave her to travel with the wind as she required.
Of course, all of the pain has now stopped for my daughter, but for me and our family, the pain lives in our body, in our cells. I want people to know that with one execution, you kill not only one person but one family. It only causes violence and pain. People in Germany, in the western countries, should consider executions in Iran to be their problem as well. Humanity is intertwined, we are committed to each other, we are one same earth. Pain in one part of the world spreads to all of it. People must know that some people out there carry this pain until the last breathing.
Can you explain the importance of forgiveness in Iran when someone is sentenced to the Talion Law?
Iran is ruled by the Islamic law, meaning we have two models of sentencing. One is the death penalty for drugs, homosexuality, ex-muslims, etc. The other is Qisas : an eye for an eye, blood for blood. When what person kill another one, the Islamic law dictates to kill the killer except if the victim's family grants forgiveness. It comes from Sharia.
Unfortunately, the victim's son decided to carry on with your daughter's execution. Who his he now to you?
I would have called him a son if he had granted his forgiveness and freed my daughter. But he decided to push the button to kill her. I don't seek revenge for him, I don't want to kill him back, because I know that even if I killed all of the world's population, it would never bring Reyhaneh back.
Protests in Iran since Mahsa Amini's death are lasting, do you see the hope of finding peace in the Iranian Youth?
To be honest, I don't think so. I can only hope the people can make freedom. But right now, I am extremely worried about the future. I have seen protesters in western countries about Iran, especially in Brussels and London, and I have seen protesters carry the rope of the execution with a sign "Kill the mullahs". The Chah of Iran, Reza Pahlavi, gathered a committee to figth the Islamic republic of Iran. I respect the opposition to the Islamic republic, of course, but my worry is that the next regime will carry on with the executions. I'm an activist, I've seen what executions make to people. Of course the Mullahs did very bad things, but we need justice, we don't need more executions.
How can we support the Iranian community?
All of the sanctions against Iran worked, but the justice system in Iran keep printing death sentences everyday. It's not good for people, I think the best sanctions would be against the justice system in Iran. Western governments can make sanctions against all judges who pronounce death penalties. Even against guards who move prisoners to the execution place.
What message do you want to spread?
Now, all of my cells are full of hate towards the executioners. Everyone must know that families are not guilty, that we are humans and we should not carry this horrible pain in our body and in our soul.
Please, all of you people, help young people who protested in the Jina movement and are now sentenced to the death penalty, they are waiting for your support. Please, do everything you can, take action, sign petitions, speak out on social media, write letters to your parliamentarians, your government and ask them to help the people who are on death row in Iran.
After every screening of the movie, I receive feedback and sometimes people who suffered different kind of injustices come to me to tell that the movie gave them the strength to speak out. It is so meaningful to me that woman from all over the world step up. Cinema, theatre, art can make a change in the world.
Where can I see the movie?
Preview screenings subtitled in French, with the documentary team when mentionned in bold:
COMPIEGNE (JAUX)
7 mars
COMPIEGNE (SCOLAIRES)
8 mars
PONT ST ESPRIT
12 mars
LYON
21 mars
AIX-EN-PROVENCE
21 mars
ANNECY
21 mars
GRENOBLE
22 mars
MARSEILLE
22 mars
PARIS
En présence de l'équipe d'ECPM
23 mars
TOULOUSE
23 mars
BORDEAUX
24 mars
CAEN (HEROUVILLE ST-CLAIR)
24 mars
BAYONNE
25 mars
ALES
26 mars
ST OUEN L'AUMONE
26 mars
DECINES
26 mars
LA FERRIERE
26 mars
PARIS
27 mars
VERSAILLES
27 mars
NANTES
27 mars
PARIS
28 mars
RENNES
28 mars
STRASBOURG
29 mars
MONTREUIL
En présence de l'équipe d'ECPM
29 mars
ROUEN
30 mars
MONTPELLIER
30 mars