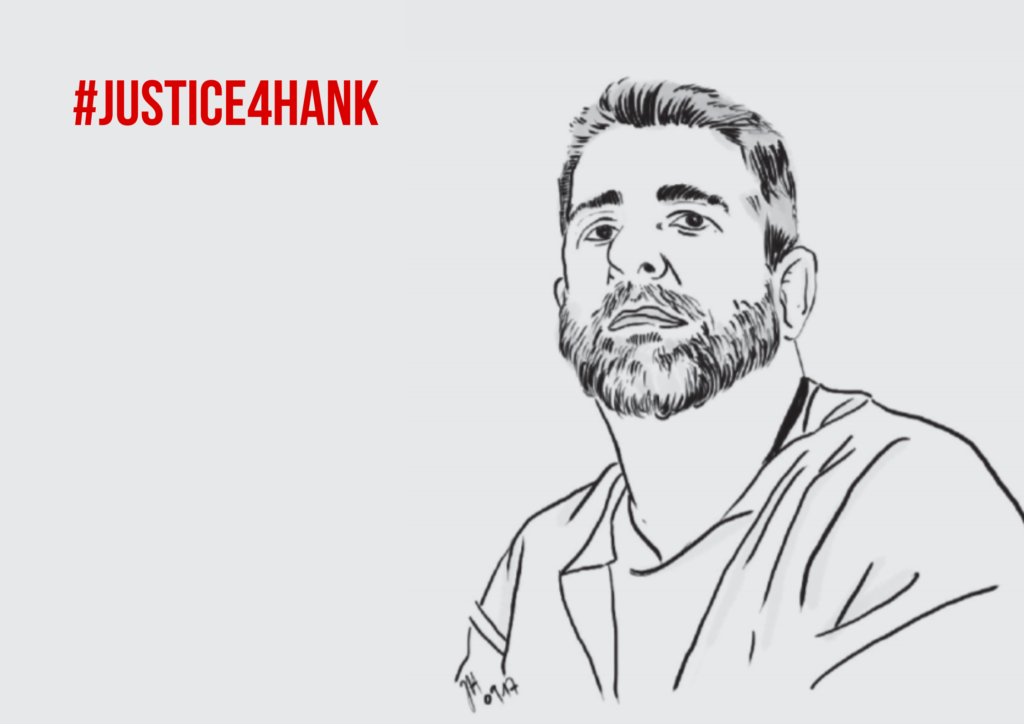 ---
A controversial conviction
On 31 December 1993, Hank Skinner's partner and her two adult sons were murdered shortly before midnight in the home they shared with Hank. The following day, Hank was arrested without evidence or an investigation implicating him. It was not until more than a year later, on 24 March 1995, that the verdict was delivered: Hank Skinner was found guilty of the three murders and sentenced to death. Hank always maintained his innocence. Appeals to the state and federal courts were requested but ultimately denied, as were two requests for DNA testing. In November 2009, the trial judge signed a warrant for his execution on 24 February 2010. The execution was postponed for a month due to a technicality.
2010: First execution date
On 24 March 2010, Hank Skinner's fight could have been over. However, with 25 minutes to go before lethal injection, the US Supreme Court granted him an indefinite stay of execution, and a month later agreed to hear his case. It heard arguments from both the defence and the prosecution on the issue of the authorised procedure to request DNA testing on national territory. Eventually, by a vote of 6 to 3, the court ruled in his favour and referred his case back to the lower court.
A law on DNA testing enacted in Texas
On 1 September 2011, a new law facilitating access to DNA testing at the appeal stage came into force in Texas, raising hopes for Hank Skinner, his wife, Sandrine Ageorges-Skinner and ECPM. However, the trial judge signed a new execution warrant for 9 November 2011. A third request for DNA testing was filed and then rejected, in breach of the Code of Criminal Procedure and the new law. Three days before the scheduled execution date, Hank Skinner was granted a stay of execution.
DNA test results
It was summer 2012: it had taken almost another year for the DNA tests to be granted, on the condition that Hank would pay part of the costs. The full results were released to both sides: at the hearing, the judge ruled in favour of the prosecution and Hank Skinner's lawyers appealed. In 2015, the FBI decreed that the tests had to be redone based on a new calculation formula, as there had been many false positive results using the earlier method. The results were not analysed until 2017, when they were presented to the trial judge. To date, Hank is still waiting for a response from the Texas Court of Appeals.